2011 - 2013 Indiana Statewide Lidar (East)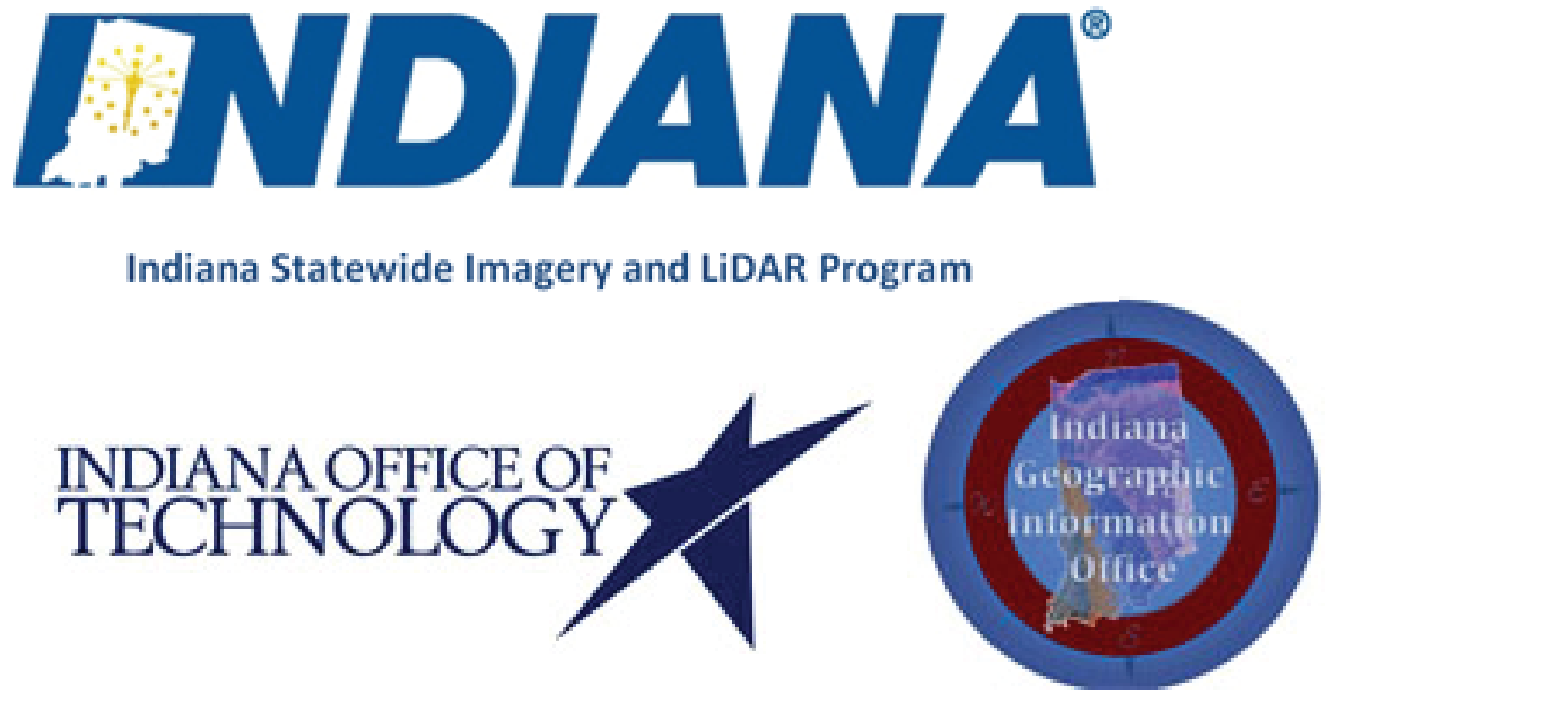 Indiana's Statewide Lidar data is produced at 1.5-meter average post spacing for all 92 Indiana Counties covering more than 36,420 square miles. New Lidar data was captured except where previously captured Lidar data exists, or the participating County bought-up to a higher resolution of 1.0-meter average post spacing Lidar data. Existing Lidar data exists for: Porter, Steuben, Noble, De Kalb, Allen, Madison, Delaware, Hendricks, Marion, Hancock, Morgan, Johnson, Shelby, Monroe, and portions of Vermillion, Parke, Vigo, Clay, Sullivan, Knox, Gibson, and Posey. These existing Lidar datasets were seamlessly integrated into this new statewide dataset. From this seamless Lidar product a statewide 5-foot post spacing hydro-flattened DEM product was created and is also available. See the FGDC Metadata provided for more details.
This statewide project is divided into three geographic areas captured over a 3-year period (2011-2013):
Area 1 (2011)
Indiana central counties: St. Joseph, Elkhart, Starke, Marshall, Kosciusko, Pulaski, Fulton, Cass, Miami, Wabash, Carroll, Howard, Clinton, Tipton, Boone, Hendricks, Marion, Morgan, Johnson, Monroe, Brown, Bartholomew, Lawrence, Jackson, Orange, Washington, Crawford, and Harrison.
Area 2 (2012)
Indiana eastern counties: LaGrange, Steuben, Noble, DeKalb, Whitley, Allen, Huntington, Wells, Adams, Grant, Blackford, Jay, Hamilton, Madison, Delaware, Randolph, Hancock, Henry, Wayne, Shelby, Rush, Fayette, Union, Decatur, Franklin, Jennings, Ripley, Dearborn, Ohio, Scott, Jefferson, Switzerland, Clark, and Floyd.
Area 3 (2013)
Indiana western counties: Lake, Porter, LaPorte, Newton, Jasper, Benton, White, Warren, Tippecanoe, Fountain, Montgomery, Vermillion, Parke, Putnam, Vigo, Clay, Owen, Sullivan, Greene, Knox, Daviess, Martin, Gibson, Pike, Dubois, Posey, Vanderburgh, Warrick, Spencer, and Perry.
Funders of OpenTopography Hosting of the Indiana Statewide Lidar and DEM data:
USDA NRCS, Indiana
,
ISPLS Foundation
,
Indiana Geographic Information Office, Indiana Office of Technology
,
Indiana Geological Survey
,
Surdex Corporation
,
Vectren Energy Delivery, Indiana
,
Woolpert, Inc.
, and Individual IGIC Member Donations from Jim Stout, Jeff McCann, Cele Morris, Becky McKinley, Phil Worrall, and Andy Nicholson.
To explore a web map of topographic differencing for
the entire state of Indiana
click here