Lake Isabella Lidar Collection, CA 2015
DOI
:
https://doi.org/10.5069/G9SF2TBQ
OT Collection ID
: OT.122019.2229.2
OT Collection Name
: Lake Isabella Lidar Collection, CA 2015
Short Name
: CA15_CRREL
Collection Platform
: Airborne Lidar
Metadata Download:
Collection Overview
: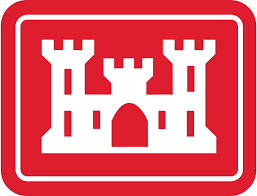 Airborne LiDAR data was acquired by CRREL on 21 August 2015 over Lake Isabella and the Lake Isabella Dam, California as part of a coincident regional study. These data were collected using an airborne laser scanning (ALS) system comprised of a Riegl Q680i full-waveform LiDAR sensor, an Applanix POS AV INS system, and custom designed hardware and aircraft integration components. The system was installed in a Partenavia P.68, with an average collection AGL of 2,600' and airspeed of 90 knots. A total of 19-flight-lines were collected during a single flight, with 50% overlap of laser swath coverage, given a 60 deg across track field-of-view.
Dataset Acknowledgement
: N/A -
Acknowledgement Guidance
Dataset Citation
: United States Army Corps of Engineers. (2019). Lake Isabella Lidar Collection, CA 2015. CRREL. Distributed by OpenTopography. https://doi.org/10.5069/G9SF2TBQ.. Accessed: 2023-10-02
Use License
: Not Provided
Dataset Keywords
: CRREL, lidar, Lake Isabella, California, floodplain, dam
Survey Date
: 08/21/2015 - 08/22/2015
Publication Date
: 12/23/2019
Data Provider and Roles:
Funder
Total number of points
: 682,812,530 pts
Area
: 58.9 km
2
Point Density
: 11.59 pts/m
2
Classifications:
| | |
| --- | --- |
| Class 2 - Ground | 226,978,213 |
| Class 3 - Low Vegetation | 303,415,543 |
| Class 4 - Medium Vegetation | 141,389,801 |
| Class 5 - High Vegetation | 11,028,973 |
Coordinate System
:
Horizontal: California State Plane Zone 5 US Survey Feet [EPSG: 2229]
Vertical: NAVD88 (GEOID 12A), US Survey Feet [EPSG: 6360]
Units
: feet
Survey Report
:
Reports
LAS Validation Data Report
:
CA15_CRREL.html
Tile index in shapefile format
:
Download
Dataset Extent in KMZ format
:
Download
Dataset Spatial Bounds
: North: 35.7273782701207° South: 35.6222090603004° East: -118.380202717155° West: -118.50024393999°