USFS North Happy Camp Complex Lidar, CA 2015
DOI
:
https://doi.org/10.5069/G9736P31
OT Collection ID
: OT.062022.26910.2
OT Collection Name
: USFS North Happy Camp Complex Lidar, CA 2015
Short Name
: CA15_NHappy
Collection Platform
: Airborne Lidar
Metadata Download:
Collection Overview
: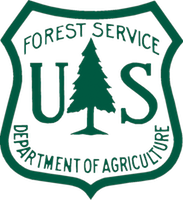 Lidar data was collected within the Klamath Forest region between February 16 2105 and March 08 2015 for the USDA Forest Service between. The critical challenge for this project was to acquire the data before the leaf-on conditions but without snow on the highest peaks. For this particular reason, the Happy Camp Complex project area was split into Northern and Southern subdivisions. This dataset covers the Northern section of the Happy Camp Complex which represents the lower elevation area of the two subdivisions.
Dataset Acknowledgement
: Data were collected by the US Forest Service using public funds and can be freely used in the public domain
Dataset Citation
: U.S. Forest Service Region 5 Remote Sensing Lab Information Management Staff. (2022). USFS North Happy Camp Complex Lidar, CA 2015. Collected by Tetra Tech. Distributed by OpenTopography. https://doi.org/10.5069/G9736P31. Accessed: 2022-12-06
Use License
:
CC0 1.0
Dataset Keywords
: BurnPro3D,lidar, Klamath, USFS, topography, Happy Camp
Survey Date
: 02/16/2015 - 03/08/2022
Publication Date
: 06/30/2022
Data Provider and Roles
:
Funder
Michèle Slaton - United States Forest Service
Total number of points
: 9,196,095,619 pts
Area
: 498.62 km
2
Point Density
: 18.44 pts/m
2
Classifications:
| | |
| --- | --- |
| Class 1 - Unclassified | 6,267,977,929 |
| Class 2 - Ground | 2,928,117,054 |
| Class 17 - Bridge Deck | 636 |
Raster Resolution
: 1.0 meter
Coordinate System
:
Horizontal: UTM Zone 10N NAD83 (CORS96) [EPSG: 26910]
Vertical: NAVD88 (GEOID 03) [EPSG: 5703]
Units
: meter
Survey Report
:
CA15_NHappy_metadata.pdf
LAS Validation Data Report
:
Reports
Tile index in shapefile format
:
Download
Dataset Extent in KMZ format
:
Download
Dataset Spatial Bounds
: North: 41.8481862288679° South: 41.6625014850582° East: -122.999997944143° West: -123.399863907277°